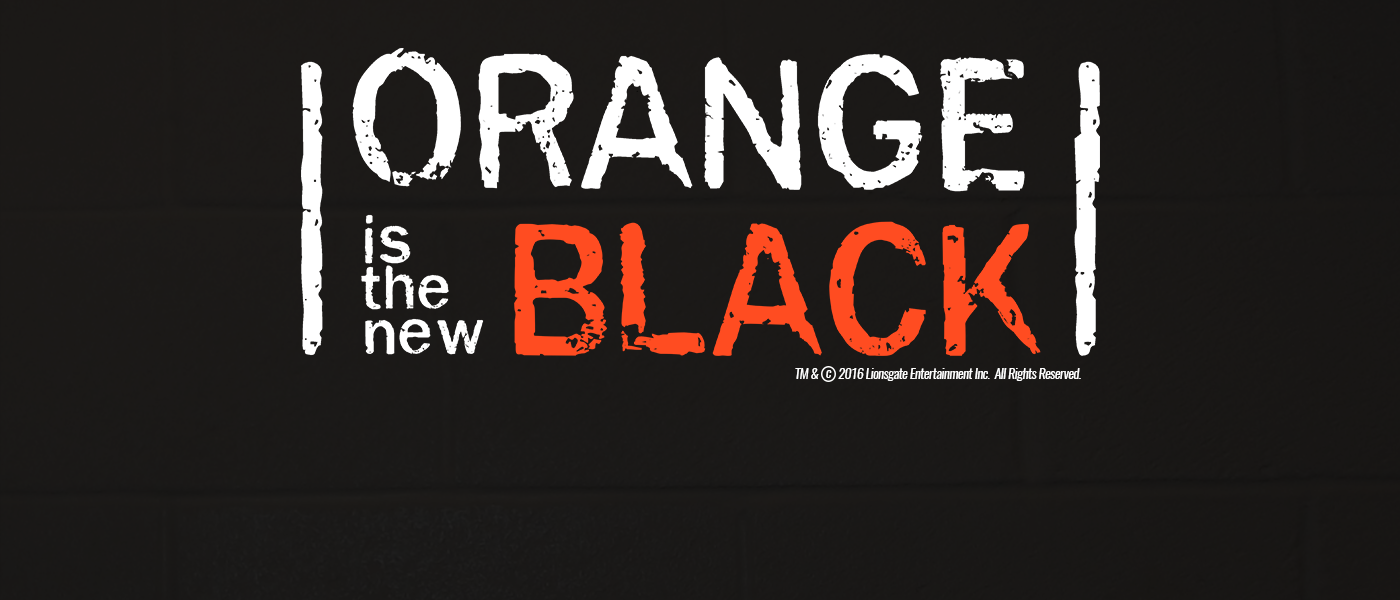 Design a graphic for
Orange is the New Black
How To Enter This Contest
We require a little higher resolution quality than your phone can support for our submission process. Enter your email address below and we'll send you a link to the contest so that you can enter your artwork from a computer.
Deadline
October 12, 2016
11:59 P.M. PDT
Cash Award
First Prize

$1,000.00 USD

Second Prize

$500.00 USD

Third Prize

$250.00 USD

Most Shared

$250.00 USD
Share This Contest
Graphic Specs
Your file should be at least 16" x 16" and have a minimum resolution of 300 dpi
Accepted file format: .tif, .tiff, .jpg, .jpeg, .eps, .png, .pdf
.TIFF (or .TIF) formats should be flattened
.EPS formats must have all type converted to vector paths (traced or outlined)
RGB colorspace only
Max file size is 60mb

Orange is the New Black has become Netflix's most-watched original series. The series revolves around a woman in her 30s who is sentenced to 15 months in a minimum-security women's federal prison in upstate New York, and the complex relationships and dynamics between the prisoners. The blend of outrageous comedy and drama has brought many well deserved nominations and awards.
Design unique content for the Netflix hit series Orange is the New Black. Your artwork should reflect your own interpretation of the show's themes, relationships or situations, and various personalities within the cast of the show.
Designs are mainly for use on apparel products (light and dark garments), but could also be used on drinkware, cases/covers, and home goods.
Suggested Theme & Style Guidelines
How would you create artwork to capture the unique relationships and situations found within the walls of Litchfield Penitentiary? Feel free to create original artwork, designs, and slogans inspired by the TV Series OINB. However, please do not include any form of the logo, for this would call for disqualification. The designs should focus on the events / characters from the show, without using images of the actual actors. Carefully read through the "Things to Include" and "Things to Avoid" sections for more details.
You may also create artwork simply inspired by the name Orange is the New Black and whatever the show means to you. Head over to the More Info page to read more about the show and check out the previews.
---
Things You Need To Include
All submissions must be original art/illustrations.
The winning designer should be able to submit a layered file (.psd, .eps, .ai) of the winning design.
Please tag all entries with "ORANGEISTHENEWBLACKTV". You will be prompted to tag at time of upload.
Things You Should Avoid
Respect copyright. DO NOT submit copyrighted work, including images from the show or its promotional materials (e.g., no use of images from posters, advertisements for ORANGE IS THE NEW BLACK website.)
Do NOT use stock images or clip art.
Do NOT use photographs.
Do NOT reference any materials (slogans, artwork, or designs) from the Orange is the New Black Book Series.
No profanity, vulgar, or hate language.
No use of weapons, blood, or graphically violent images not related to the TV show.
No explicit sexual language, images, or graphics.
No reference to illegal drugs (i.e. drugs/medicine unrelated to ORANGE IS THE NEW BLACK)
No derogatory reference to race, gender, religion, mental handicap, obesity, or physical impairment.
Do Not use the Logo.